TESTIMONIALS
Here is what just a few of our Clients have said about our award winning real estate service.....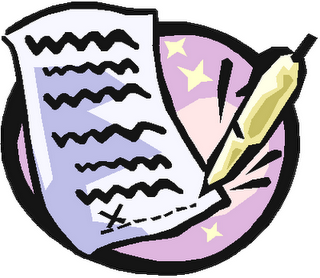 "Thank you both for the wonderful service, kindness and going the extra mile that you have shown us! You both made this whole process seamless and stress free! Thank you so much!" - Louis & Noleen
"Thank you so much for all your help, patience and advice, and for always having our best interest in mind. Despite a challenging market, it was always fun & easy to shop for houses with you!" - Matt & Emily
"Once again, I would like to thank you and Nathan for your extreme professionalism and your expertise at making us all feel comfortable throughout the negotiation and sales process - you both have a real talent there!" - Lennie & Bill
"By the way, I never got the opportunity to thank you and Nathan for all your time and expertise; it was truly appreciated and I thank you both very much for your professionalism." - Paul
"We appreciated very much all you did for us and making our house buying experience a positive one! Blessings to you!" - Stan & Karin
"Thank you again for all your help, you have been great to work with and we really appreciate everything you have done for us. You have made our first purchase of a home a lot easier then we were expecting and completely stress free! Thank you again." - Katie & Kerry
"We just wanted to thank you for all your hard work on the sale of our home and the purchase of our new one. Your professional and personal advice along with your caring and considerate nature made our 'Real Estate' experience a pleasant one. The pleasure of doing business with you........is ours. Thanks." - Pat & Edna
"Many thanks to you both for being so kind, very helpful & professional. We appreciate you both." - Rob & Rachel
"You are two of the most genuine, sincere Realtors I have met! I felt that you always acted in my best interests and were always at the end of the phone or email if I had any questions. Thanks for everything." - Linda
"Thanks very much for spending the last couple of years helping us with buying / selling. You have given of your time, energy and so much more! It has been a great experience & we appreciate your every effort! We will definitely recommend both of you for years to come. You guys rock!" - the Pauls Family
"Art & Nathan, I can't thank you both enough! You are not only amazing Realtors, but wonderful friends. I'm so grateful for the work you did for me and for being there every step of the way. You guys are the best!" - Erin
"Thanks so very much Art. All the qualities we hoped for in an agent we found in you. Your attention to detail and diligence in working in our best interests made for a stress free experience in both the selling of our home and the purchase of another. We appreciate all that you did." - Tom & Marion
"Thanks for everything you did Art, you made our move so much easier." - Marsha & Norm
"Thanks so much for all your hard work, and for your genuine interest & concern for our lives!" - Richard, Crickett, Daniel & Ben
"Please consider this a long overdue note to thank you for all your help in the sale of our Pitt Meadows home and the purchase of our new home in Maple Ridge. If we tested your patience at all (and touring with two girls under the age of 12, I KNOW we did) you never demonstrated it and in fact, didn't even seem to mind that I'm funnier than you! The best of all, is that what started out as a business relationship ended up in a friendship......and it doesn't get much better than that." - Gerry & Karen
"Once again Art a job well done. We have found your professionalism and honesty to be very encouraging and we will continue to recommend you to friends and co-workers. The real estate business, as we see it, is very competitive and it is a tremendous compliment to you that your reputation is one of honesty, professionalism and integrity even amongst other agents who sometimes tend to not speak so kindly of their competition. You are highly thought of. Thank you again for always looking out for our best interests." - Shauna & Terry
.......and more! Contact us for award winning real estate service!